Every generation goes through its own set of financial challenges. With rapid technological changes and economic globalization, the challenges faced by the millennials are unique. However, there are simple solutions that can help combat the most serious of personal finance issues facing millennials.
Hopefully they are not expected to watch any more movies as terrible as The Force Awakens, Iron Man II, or Jurassic World but this is another topic!
Here is a carefully compiled list of 7 books that are designed to help the people of this generation negotiate their way through these challenges and achieve their life's financial goals and aspirations.
Your Money or Your Life: 9 Steps to Transforming Your Relationship with Money and Achieving Financial Independence
This book is as close to resolving money problems as you can get. The book is more than just a catchy title. If you are planning on reading just one title from this list – makes sure it is this one. The book offers 9 simple steps ways to resolve your relationship with money.
Generally, younger people find it difficult to save money. Personal finance pioneers, Joe Dominguez and Vicki Robin, have dealt with this in a clear and concise way in this book. The book is sure to reshape your thoughts about your priorities, life and the way you think about money.
The Millionaire Real Estate Investor
Real estate is teeming with good deals that can make you loads of money. The trick is to spot these deals. This book is a simplistic read with many tips to buying a condo, house, or other investment property. Buying a home in South Chicago or South Central, LA – probably not a stellar idea!
It is authored by Keller Williams – one of the most successful realtors of our times. In case you are planning to invest in any type of real estate, then this book is a must-buy for you. It is written for the new real estate investor and will help you build a solid real estate portfolio.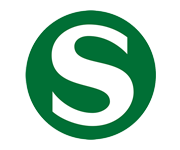 Related Sponsored Listings from Our Sponsors
Explore similar topics to Military Spouse Scholarships
View Listings
Generation Earn: The Young Professional's Guide to Spending, Investing, and Giving Back
This book is written by Kimberly Palmer who is a respected personal finance columnist. It is written in an upbeat tone discussing post-Frank/Greenspan Recession financial realities. Palmer has written this book for the young professionals between age group of 20 to 40. And with those tax cuts, America is growing again.
Most self-help finance books talk about saving money and paying debt. However, Palmer chose a narrative approach to talk about basic realities like choosing simplicity over materialism and dealing with inter-generational families. She also writes about paying off student loans.
Don't spend $75,000 on a humanities or a philosophy degree!
The Money Book for the Young, Fabulous, & Broke
This book is written by Suze Orman – a former CNBC host and financial expert in her signature no-nonsense way. Orman uses a problem-solution format to deal with unemployment, debt, and various other financial challenges to help professionals in 20s and 30s.
It is an easy flip through book with neatly lined out chapters and sections. Student loans are discussed as a separate, detailed chapter in this book. The book is highly relevant, even if may not be very current with the latest financial options.
You Only Live Once
If you want to achieve your life's goals by making smart money choices then this is the book for you. It is written by Jason Vitug and deals with the necessity of planning before starting any money project. Vitug asks you to question why you need a budget. Where do you see yourself financially a couple of years from now? And other related questions.
The book defines the principle that once you understand your destination, you can coordinate your efforts to charting a course. It is a step-by-step guide that walks you through budgeting, priority spending, saving, and identifying your tools.
The Only Investment Guide You Will Ever Need
Anyone in their 20s or 30s will learn much from this book. In fact, Andrew Tobias wrote this book as a singular self-help investment guide. It was written 30 years ago and has since been updated every 3 to 4 years. The ideas listed by the author are practical and help you through various decisions such as savings, investing, smart money, taxes, smart shopping, etc.
The Bogleheads' Guide to Investing
If you find investing books boring, but are looking to invest, then 'The Bogleheads' Guide to Investing' could be the right book for you. It is based on the "Bogleheads" who got this name for being the followers of investment advice by Vanguard founder Jack Bogle.
Bogle who is the pioneer of index fund investing advises buying small pieces of many different stocks in the market rather than putting all your money in one individual stock. This book is especially useful for millennials who want to maximize their money while spreading out their risk.
Don't spend your money like the Conners did and do in Roseanne!